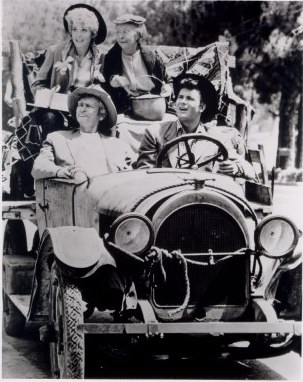 We're moving house for the first time since we arrived in Australia 6 years ago, and it's a good time to re-assess our lifestyle and our purchasing decisions.
I say that, because it was fascinating to arrive in a country with a clean slate and work out what purchasing decisions we made and why.
Firstly, we spent a high proportion of our savings on buying two used cars, which we still have, however, I haven't used my car for over a year! It's remained on the drive, a combination of cost of repair and cost to put back on the road, but also moving towards a Greener lifestyle. You do sometimes need the flexibility of two cars with two young kids now at school, but what we save on money and the environment by not having a second car can sometimes be spent on hiring a car, or taxis, and it certainly has encouraged me to use public transport and cycle. When I arrived, I drove everywhere, now I cycle or take public transport for most of the time.
Next....I've just signed up for Skype Pro. I have a Skype-In 03 Melbourne number, Skype Pro gives me free calls to anywhere in Australia with the exception of mobiles, with a 6 cent connection charge per call, and a monthly $3 fee. WoW! So far so good. I've been conferencing on Skype both to Skype users and several landlines all at the same time, for over an hour!
What it does mean is I need stable Broadband, so bizarrely I've come a full circle and would like to stick with Telstra Cable!! In fact, I might pay more for an upgraded service to a higher speed. I'd move to ADSL if it's reliable. Is it? Can you guarantee that, now I'm using VoIP even more? We'll still keep a landline, and of course there are our mobiles which have evolved to low cost Nokias and Vodafone Pre-Paid.
I'm just looking at all the other bills. I guess we'll take whatever utilities are already at the new place. Foxtel? I've given up on TV and cable. Annie my wife, still has some TV addictions. Let's see on that one.
A Nintendo Gamecube has recently entered our lives, Mario Kart and Sonic. Three of us are happy with that! Wi-Fi to keep the kids off my laptop.
We're looking to go out less and entertain more at home, now having a bigger place. I'd love for both kids to be within walking distance of school, but that's not quite there yet.
And the junk and old toys in the garage? Mmmmmm. We've just put the main baby things up for sale via an agent who handles eBay sales. Maybe next time we'll sell direct on eBay.
I've written all this, because I'm excitedly looking forward to the new place, and at the same time looking back to how things have changed and what I'd have done differently starting 6 years ago.